iEARN-UAE
Teachers in the United Arab Emirates are participating in iEARN projects that promote cross-cultural dialogue and civic education. iEARN is working closely with the Ministry of Education to train teachers in project-based teaching methodologies.
Contact Information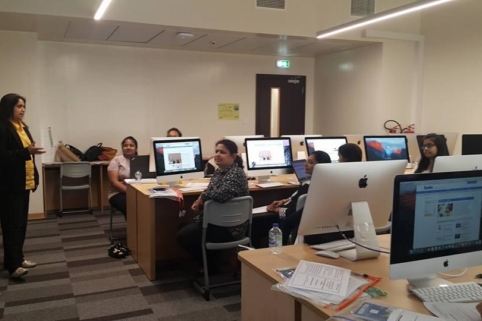 May 08, 2016
On May 8th 2016, iEARN-UAE hosted an iEARN BRIDGE workshop at GEMS New Millennium School in Dubai. Eight teachers from the school joined the workshop and were introduced to the International Education and Resource Network (iEARN).
Read More
Feb 06, 2012
12 educators attended an iEARN workshop at Abu Dhabi at Al Manhal International Private School to plan global project-based learning activities.
Read More