In the iEARN Project "Water is Life", Students Take Action on UN Sustainable Development Goals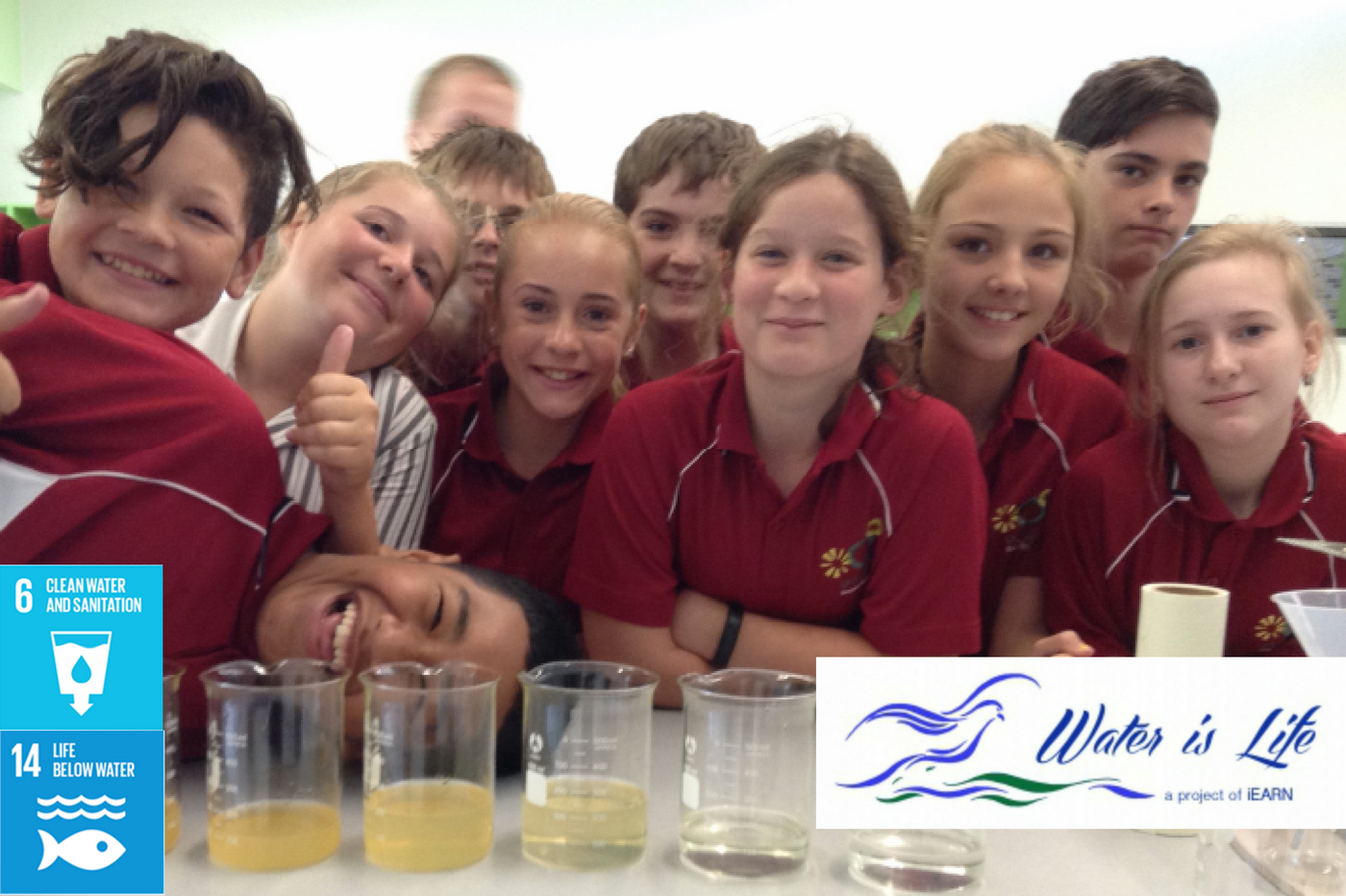 On December 7, 2016, 16 students, their teachers and parents from Helen Keller Middle School in Easton, Connecticut traveled to present the Water is Life project at the United Nations. During their presentation, the students shared the research and community action activities of their peers around the world to members of the Water, Energy and Capacity Development Branch, Division for Sustainable Development at the United Nations.
Jennifer Rose, a teacher at Helen Keller Middle School who guided her students in the project exchange, shared about her experience:
"My students were honored to share this project. They were awarded a rare opportunity they will remember forever. The members from the UN DESA Division were very impressed with the quality of work young people are engaged in around the world, and urged us to continue in our efforts to spread awareness and maintain the commitment to caring for the world water."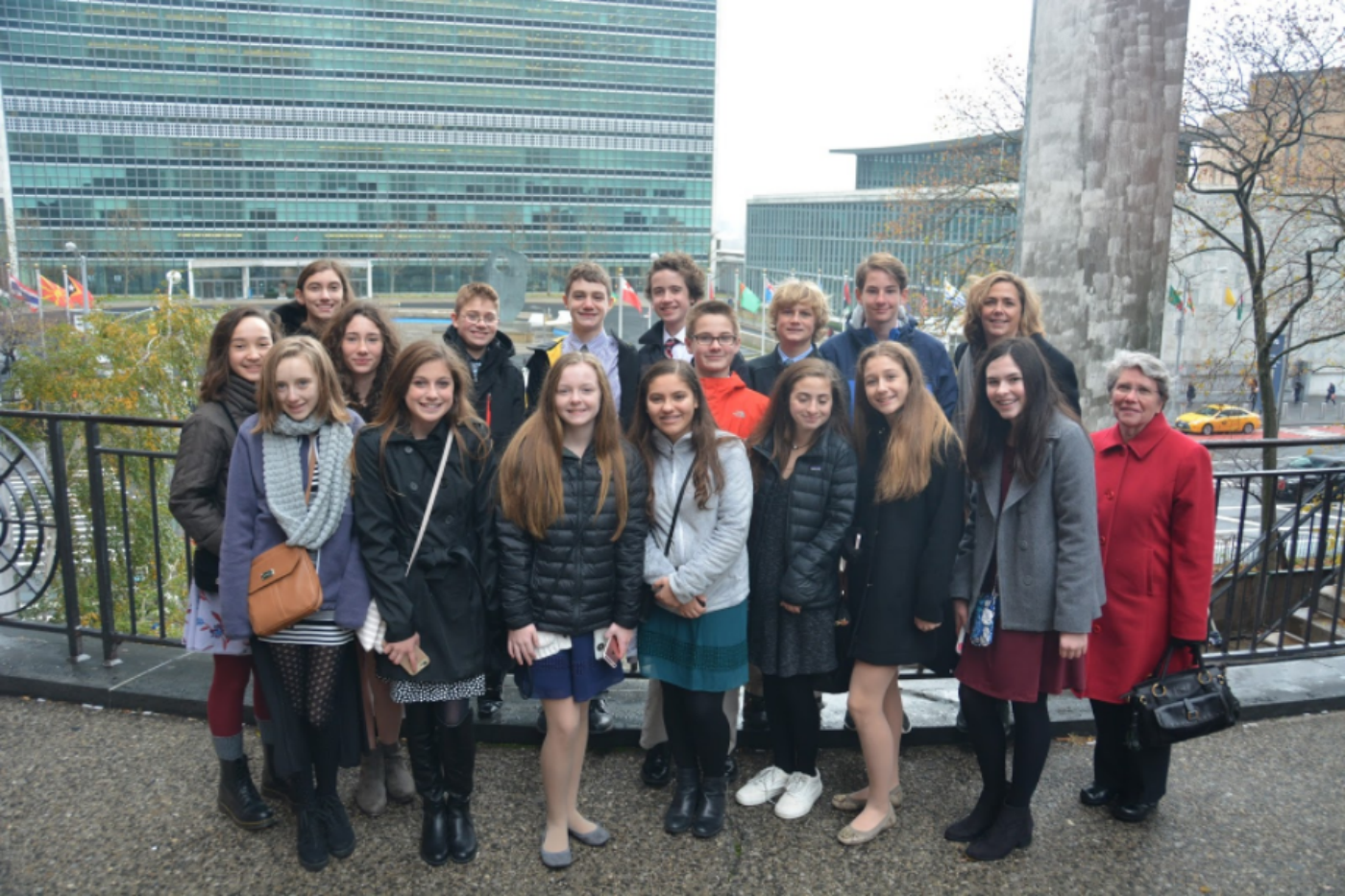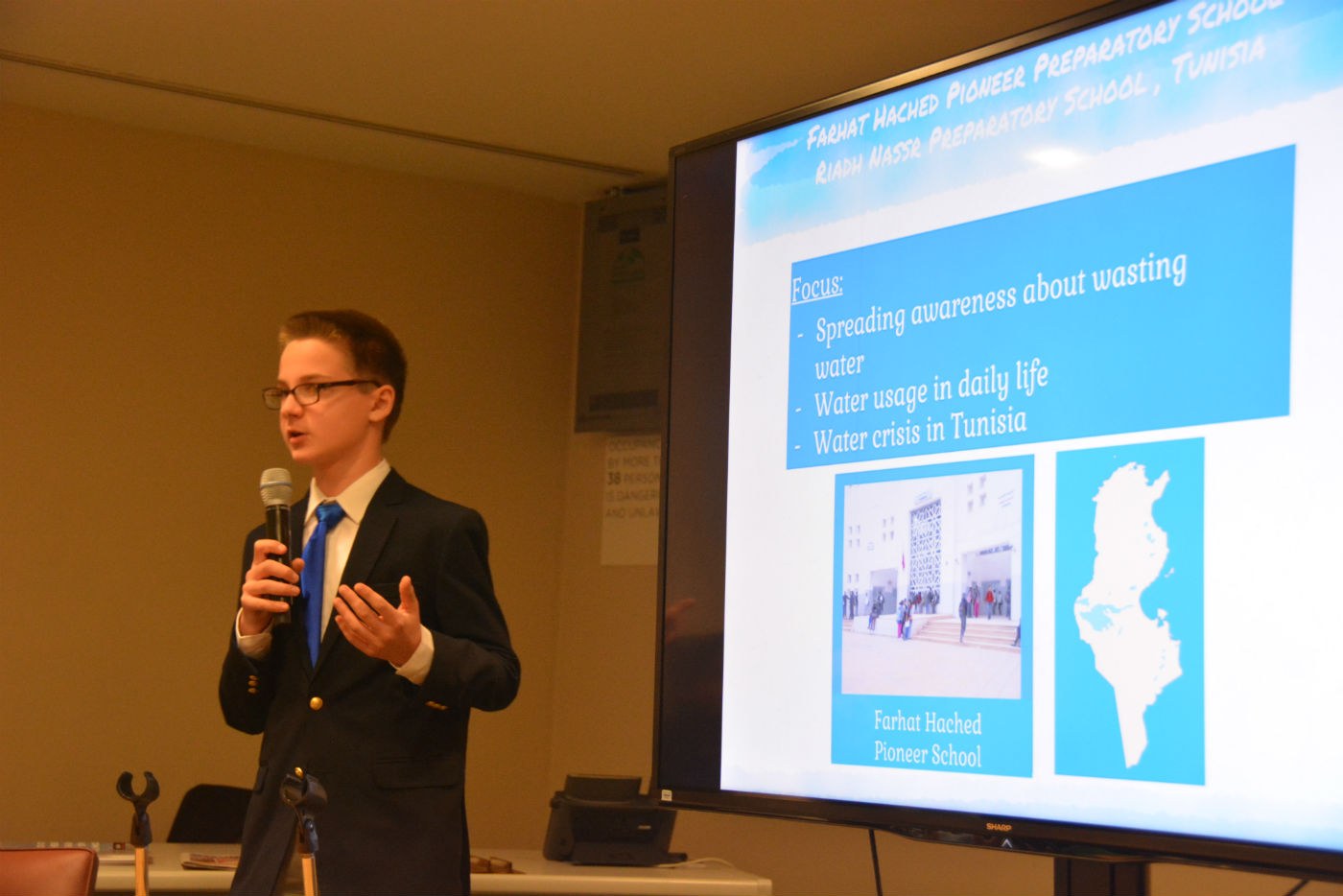 About the Water is Life Project
Taking the United Nations Sustainable Development Goal 6 - Clean Water and Sanitation and Goal 14 - Life Below Water as their inspiration and focus, students worked within their school and collaboratively with schools across the globe to study, research and share as they developed an understanding of the Goals and cooperatively developed ideas and strategies to play their part in the meeting of the Goals.
Students were encouraged in the development of their learning, their cooperation with their classmates and students in schools around the globe and supported in turning their research into ideas they can take to the community. From their research, each participating school identified a local issue related to water use in their communities and identified a point where they could make a difference.
Through the activation of student voice and agency in learning each school developed and implemented a community action plan designed by the students. In each of these plans the students endeavored to actively make a difference through direct action and also through raising awareness in their wider communities.
Project Outcomes
Throughout the project students shared their ideas, ambitions and actions with each other through the use of online collaborative spaces. Through these interactions students developed deeper understandings of the range of issues pertaining to water sustainability and conservation from different environmental and cultural perspectives. The work from 22 participating schools in 10 countries (Uganda, Taiwan, Iran, Jordan, Tunisia, U.S.A., India, Russia, Ukraine and Australia) was compiled in a report available for viewing online.
A few examples of student projects included:
· Students in Iran developed and tested a water filtration system using carbon prepared from banana peel
· Students in Uganda cleaned water bores around their community
· Students in an Australian school investigated and reported on solar distillation of water
· Students in a school in India took the message of water is life into the streets of their town with banners, pamphlets, bookmarks and cards
· In Taiwan, students undertook a massive cleanup of their local beach
Join the Water is Life Project
The Water is Life project was developed and managed by iEARN Australia and operates through iEARN International. The Water is Life project will continue for a second round of projects starting in February, 2017. You can connect with the project facilitators and join the project on the iEARN Collaboration Centre.
"The iEARN Water is Life is a project that can make students aware of saving water, paying attention to water resources, protecting seas and oceans and noticing that water shortage is an important problem of the world. We collaborated with many schools. Everyone has to understand the seriousness of these points. This project enabled different countries' students to think about the crises of water in our life and through specific actions, do their part to change the environment."
- Eva, Kaohsiung Municipal Jhengsing Junior High School, Taiwan