National BRIDGE Event in Tunisia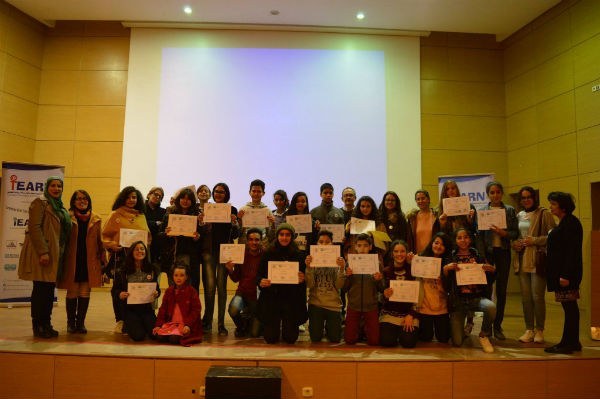 National BRIDGE event was held on December 18th and 19th, 2017 in Monastir, Tunisia. The first day of the event was filled with exhibitions and presentations overall. They prepared excellent presentations of their projects and they brought with them their students who showed great skills. Their projects were varied: powerpoint presentations, SWAY, coding, Scratch(quizzers), short plays. On the same days, they had exhibitions of the projects, which were visited by the attendees: teachers, students, parents, officials. The projects shared were My Identity, Your Identity; Future Citizens; and A Day in the Life. During the second day there was a workshop for new educators. Teachers came from various areas of the country, northwest, south, center and the capital, learned about the BRIDGE Program, iEARN, and virtual exchange.
Hela Nafti, a country coordinator of Tunisia, sent a letter to BRIDGE Program after having the event.
'I would like to thank all those who attended the TEARN national event in Monastir. It was a great gathering of educators, students, parents, but also pedagogic supervisors, officials from the Ministry of education, including the regional director of education, the director of secondary education and other staff.
The event was a celebration of BRIDGE projects as teachers made presentations of the projects they conducted during the fall and the students shared their projects, which were varied and showed how important it is to give students a voice in their own learning. Their multiple intelligences and the various skills they acquired were reflected in the tremendous work they achieved: powerpoint, sway,scratch,role plays,videos, and an exhibition of the projects!
We also had video conferences with JoEllen Delamatta from a school in Virginia who shared her experience in BRIDGE and emphasized the importance of global learning in education. Rachel Manley, BRIDGE program manager, walked us through the components of the program.The presentation helped us the following day engage new educators in a workshop to familiarize them with the various steps they will go through during the next round of BRIDGE.'