Workshops in Palestine Connect 15 Teachers to Global Collaboration Opportunities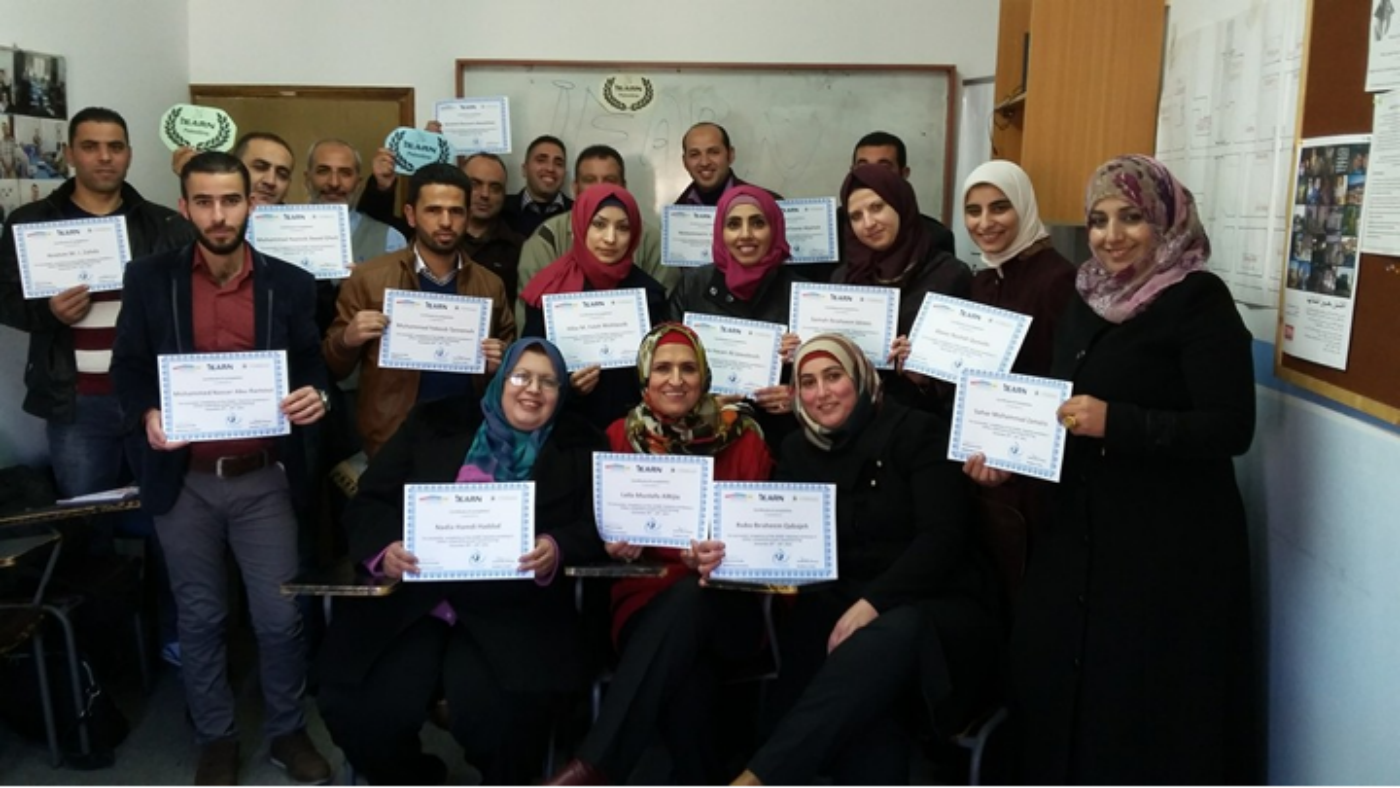 The iEARN-Palestine team, together with the Excellence Center in Hebron, conducted their first face-to-face BRIDGE Program workshop on October 8, 2016 at the Batter Municipality and Library. Fifteen new iEARN teachers from The workshop Hebron, North and South of Hebron, Bethlehem and Jerusalem attended the workshop and were trained by six experienced iEARN participants.
The main goal of the workshop was to equip the participants with skills needed for 21 century learners such as collaboration, communication and student-centered approaches as well as new assessment and evaluation approaches.
In the first phase of the training, the participants learned about global, project-based learning with iEARN and how to be involved in a BRIDGE project of their interest for a global, meaningful virtual exchange project experience.
The workshop leveraged many resources included the BUCK Institute of Education "Project-Based Learning Handbook for Middle and High School Teachers", iEARN Teachers' Guide to Online Collaboration and Global Projects, all the templates and assessment tools included in BUCK Institute PBL Guide (in print), and the iEARN Project Book to aid participants in their project planning. In addition to supporting global project collaborations, Excellence Center and iEARN-Palestine support developing and improving English language learning in Palestine at different levels in the workshops.