iEARN-Syria
Syrian teachers are participating in iEARN projects that promote cross-cultural dialogue and civic education. iEARN-Syria is working closely with the Ministry of Education to train teachers in project-based teaching methodologies. Students and teachers have participated in historic exchange programs.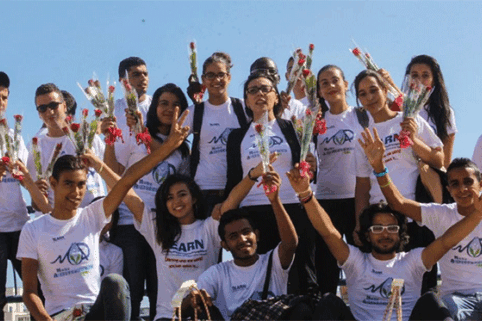 Oct 28, 2014
Join iEARN youth, educators and coordinators on October 28th who are giving back to their local communities through community service and sharing their iEARN projects.
Read More
Apr 03, 2013
iEARN-Syria was recently featured on local television station, Syria TV, for their work in connecting Syrian youth with youth around the world.
Read More